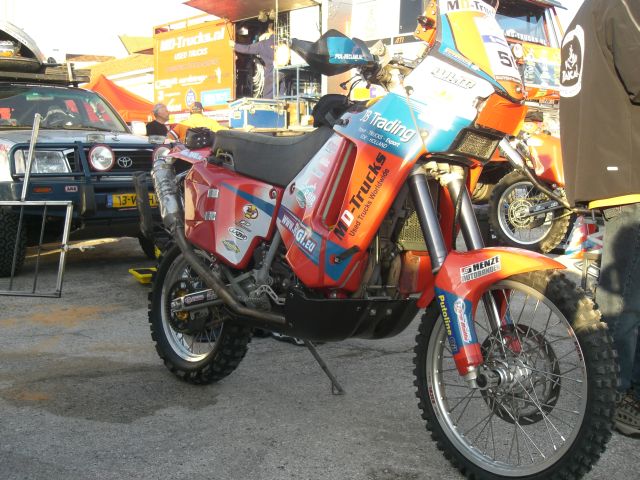 Sticker set KTM 660 Dakar 2007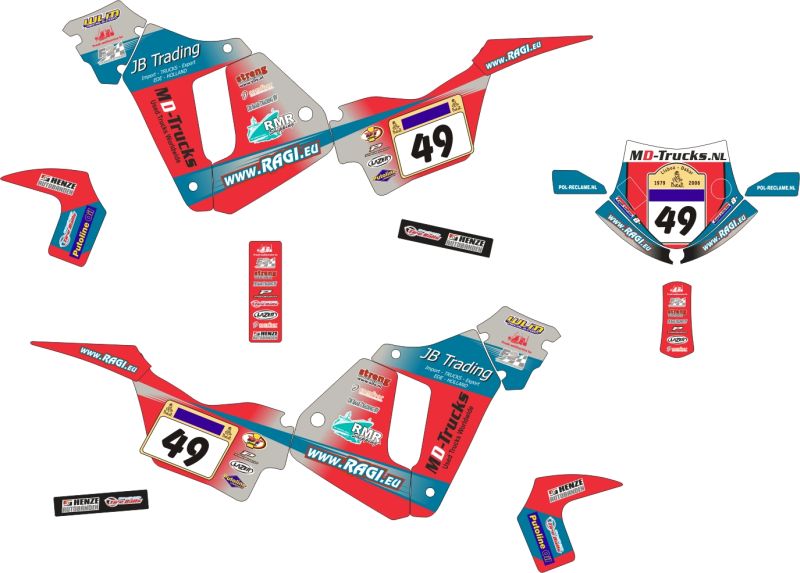 Trousers Dakar 2007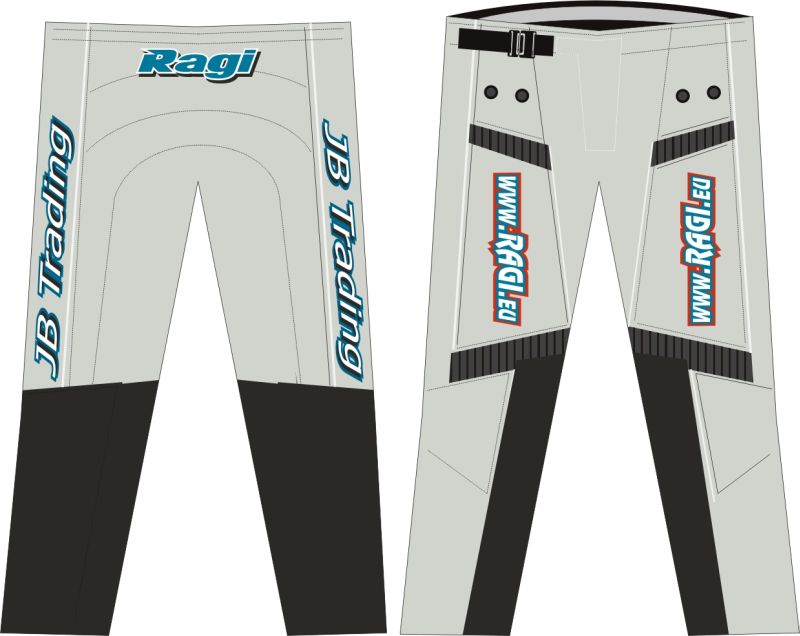 Jacket Dakar 2007

End of June 2006 I bought a second hand KTM Rally 660 from a very experienced Rally Rider who is also a member of my french Enduro Club.
The Bike finished the Dakar Race last year, was very well maintained during the Race and is in excellent condition to be able to take on another Dakar Rally. These bikes are extremely reliable, Ready-to-Race and spare parts are readily available in the Bivouacs.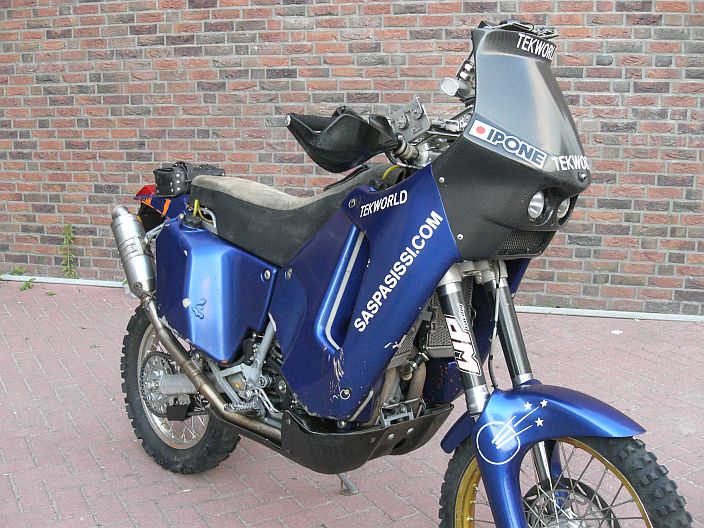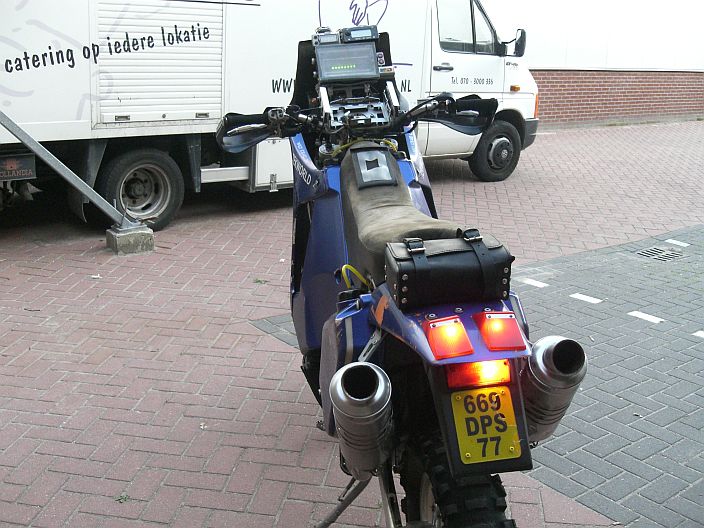 My bike has already got all the necessary extras such as: Xenon headlight for clear view during the early morning stages or should it be necessary to finish a stage during the night. The saddle is adapted to be softer, there is a very reliable ND roadbook system with illumination mounted, an ICO meter showing the precise distance travelled and the speed. There is also the Sentinel safety system mounted with its own GPS antenna, a GPS repeater and the mounting clamps for the GPS system from the organisation to be simply clicked into place. All these preparations have been made by a professional workshop in Paris with over 10 years of Dakar Rally experience.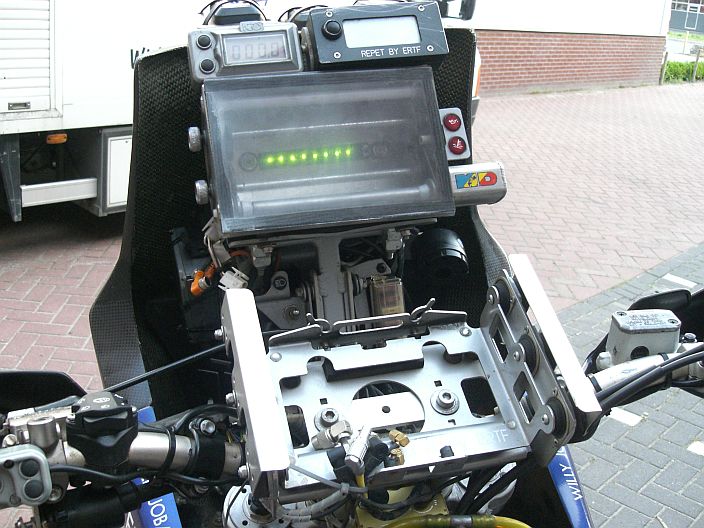 I have got 6 month now to get to know every screw and every wire on my Bike, do some Testing and make improvements should it be necessary. Also the Bike will have to be prepared cosmetically to be in the colours of the main team sponsors MD-Trucks based in Hazeldonck and JB-Trading of Ede.
Ragnar, 30-06-2006